Permission
Edit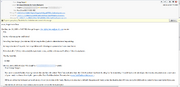 Blanket artist permission was obtained by Coolgamer on January 2015.[1] Before stepping any song, PM the artist to make sure if there's any issues.
The reply is as follows :
[…] I see no problem with allowing you permission to use some tunes.
Pick a few off of 7/11 (or whatever) that you want to use, and let us know--we'll tell you if there's any issues.
References
Edit