In-Game Songs
Edit
Discography
Edit
Permission
Edit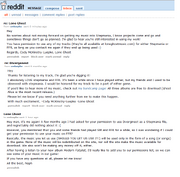 Blanket artist permission was obtained by Kraezymann on December 2014.[1] If a song is used, he would like to be contacted again.
The reply is as follows :
No worries about not moving forward on getting my music into Stepmania, I know projects come and go and sometimes things don't go as planned. I'm glad to hear you're still interested in using my work! You have permission to use any of my tracks (they're all available at loneghostmusic.com) for either Stepmania or FFR, as long as you contact me again if they end up being used :)
References
Edit
Community content is available under
CC-BY-SA
unless otherwise noted.